Our innovative wallpapers are super easy to apply; traditional wallpaper is tricky to match with offcuts causing waste. Our solution? Design that match anywhere, with unique results every time. Due to the high quality 180gsm paper, the paper won't rip or crease on install. There is no need for a wallpaper table as our wallpaper is "paste the wall" meaning you will be applying your wallpaper paste (the glue) to your wall and then sticking your wallpaper to it.
You Will Need
Paint roller & tray
Wallpaper brush
Scalpel
Ruler
Scissors
Plastic smoothing tool
Brush
Seam roller
Wallpaper paste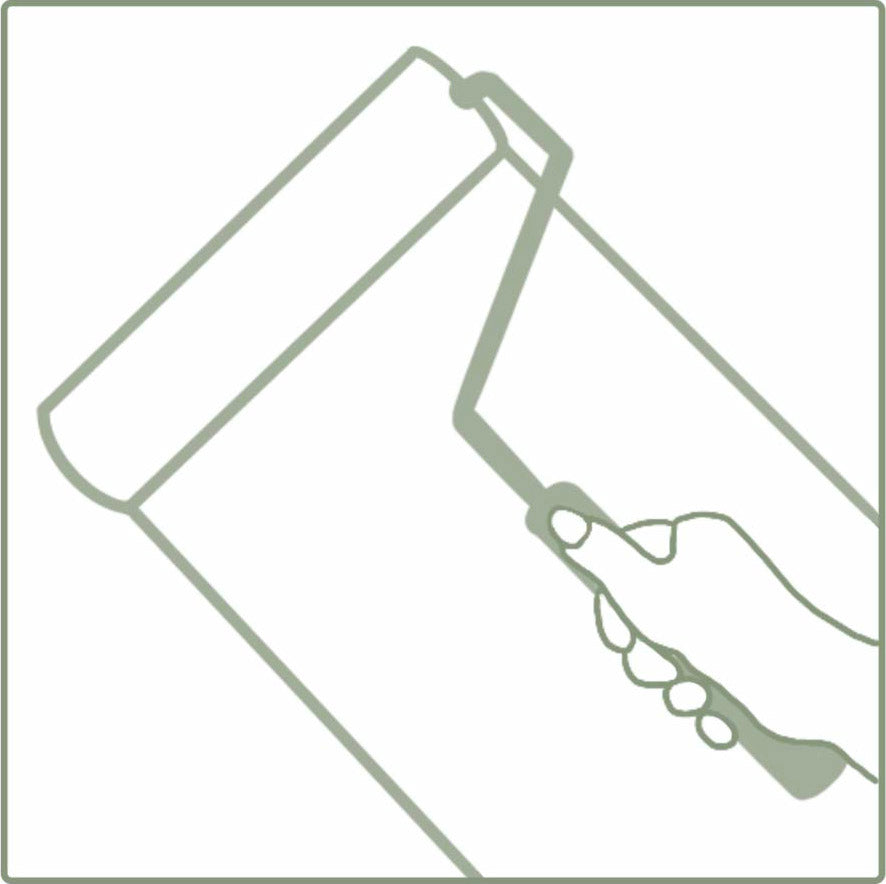 Choose a corner of your room to start with. Coat your roller with wallpaper paste and apply an even layer to the first section of your wall (the width of a couple of length of paper at a time).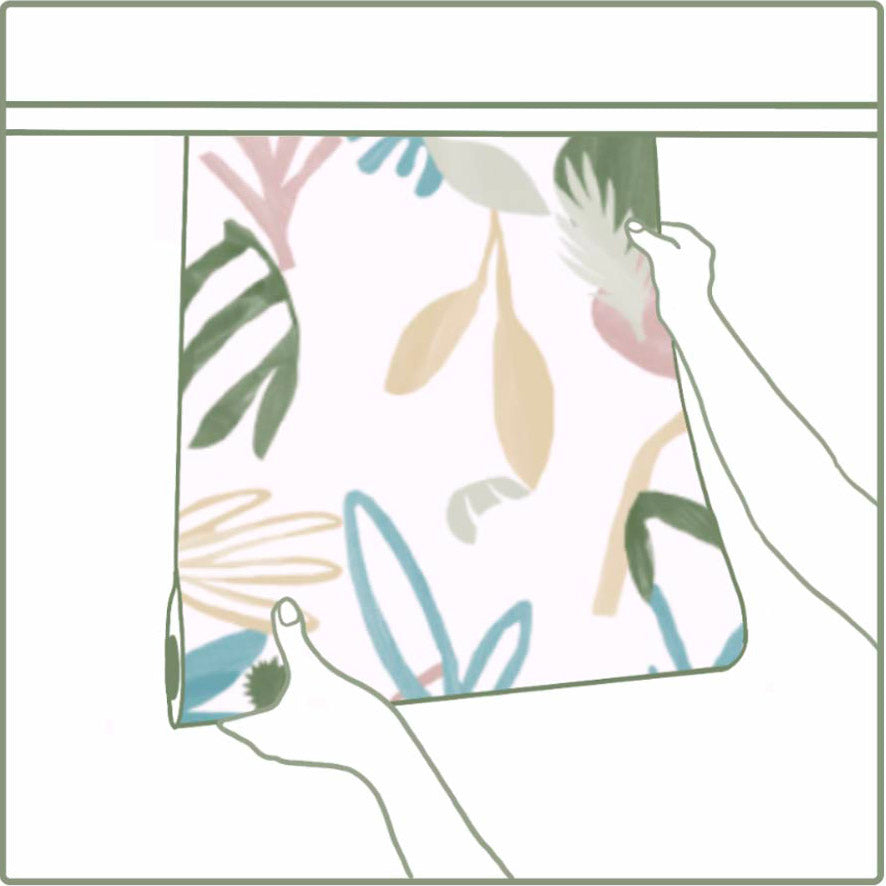 Apply the paper at the top of the wall, unroll and stick as you go. Brush away any air bubbles with your wallpaper brush and the flat of your hand. If some of the air bubbles don't disappear simply unstick the wallpaper before you keep unrolling.
Cut the paper at the bottom of the wall using your ruler and scalpel.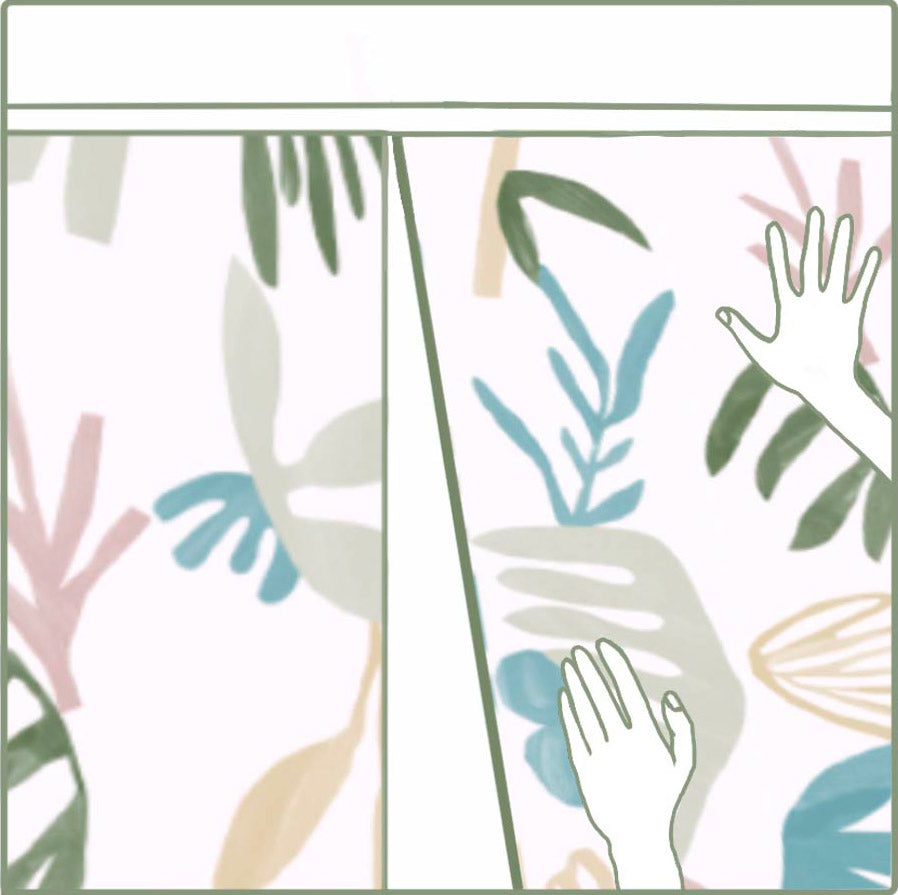 Start back at the top of the wall butting up your second length with the edge of the first length applied. Keep unrolling your wallpaper making sure it's neatly butted up against the first length. No need to match the pattern as you are working with No Rules Wallpaper! Again, cut your length at the bottom of the wall with your ruler and scalpel. Keep on applying more lengths to your wall. If a roll ends in the middle of the wall it's ok, just start back with a new roll below it by simply butting up the edges.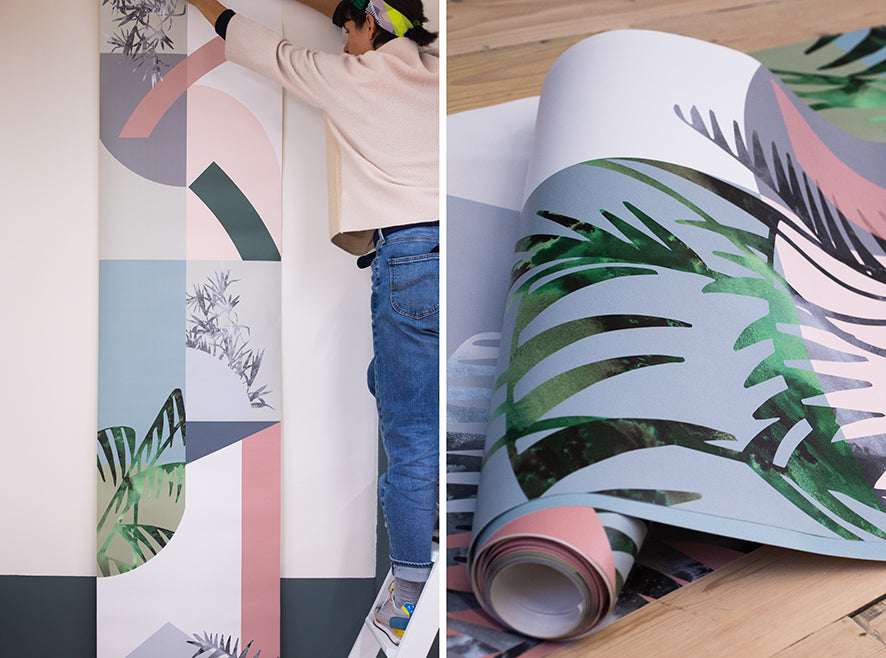 Helpful Tips
You can buy pre-mixed wallpaper paste with no lumps guaranteed.
If any wallpaper paste gets on the front of the wallpaper, use a damp cloth to wipe clean.
Start at the nearest light source such and work away from it. This technique minimises any minor errors being noticeable when viewed from across the room, as they're less likely to cast a shadow.
You can use our online calculator on each product page to work out how many rolls you need